Refer-a-Friend Tracfone Promotional Plan

Tracfone.com had a Refer a Friend Promo plan. Using this plan if you were referred by another Tracfone user both of you would get 100 free Tracfone Minutes. This plan is no longer active. The RAF ended up being a great momentum builder for the company as they recieved tons of attention from eBayers and several other cell phone users. It ended up that most of the units were being referred by users to themselves. (I have to confess I recieved a few thousand units on my cell phones this way.)

In October 2007 the Refer-a-Friend by Tracfone plan has been dead for more than a year. Apparently Tracfone is not going to reinstate it. Tracfone Wireless For Less than $9 a Month
.

Tracfone Doubler Card
The Tracfone RAF Plan seems to have been replaced by the Tracfone DMFL (double minutes for life) program and Tracfone deals offered from the web site. The DMFL Card costs fifty dollars but many of the new phones from Tracfone come with the Double Minutes for life. I don't recommend you buy a DMFL card, because I recommend buying a new phone with DMFL. For the same price as the Doubler card you get a nice new phone and Doubler. Refer-a-friend from Tracfone is probably not ever coming back.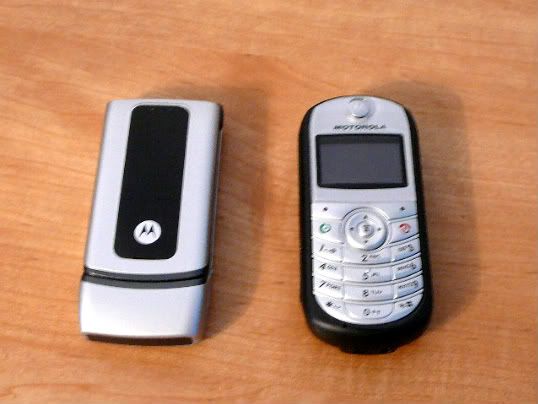 Tracfone Moto W370 and Net10 Motorola C139.
Tracfone Motorola W370 and C139.
The new Tracfone Unlimited Double Minutes Card (DMFL) has increased the value of Tracfone service a lot. This was the main replacement for the Refer-a-Friend plan that Tracfone had. Now when you purchase a 120 unit card you get 240 minutes if you have a Tracfone Lifetime Doubler card on your phone. The Doubler card usually costs between $40 and $50. When you have the Doubler installed you get a much more competitive Pay as you go cell phone rate. For the largest variety of phones and Tracfone deals the web site is the best place to find them. Check out the latest deals on DMFL phones at the Tracfone.com web site.